SONAX Coating Applicators
---
Ceramic Coating application pads with a special fleece surface for thin, micro-scratch-free application of all SONAX coatings.
✓ Easy to handle with compact grip.
✓ Inner foam layer acts as liquid reservoir.
✓ Special fleece consists of Evolon® and is a non-woven textile made of pressed, extremely thin polyamide/polyester fibres.
Please note free shipping does not apply to heavy items (5kg+ Canisters).
Product Description
SONAX Grip Pad ensures optimum ergo­nomic hand­ling. The Liquid Manager stores the liquid and dispenses it in perfect doses. The Polish Layer is made of gently gliding micro­fibre fleece. Latest gene­ra­tion three-compo­nent sponge applicator.
Using the applicator: 

Apply coating to the white side of the applicator. Apply in even, overlapping movements without pressure. The applicator should be disposed of after use.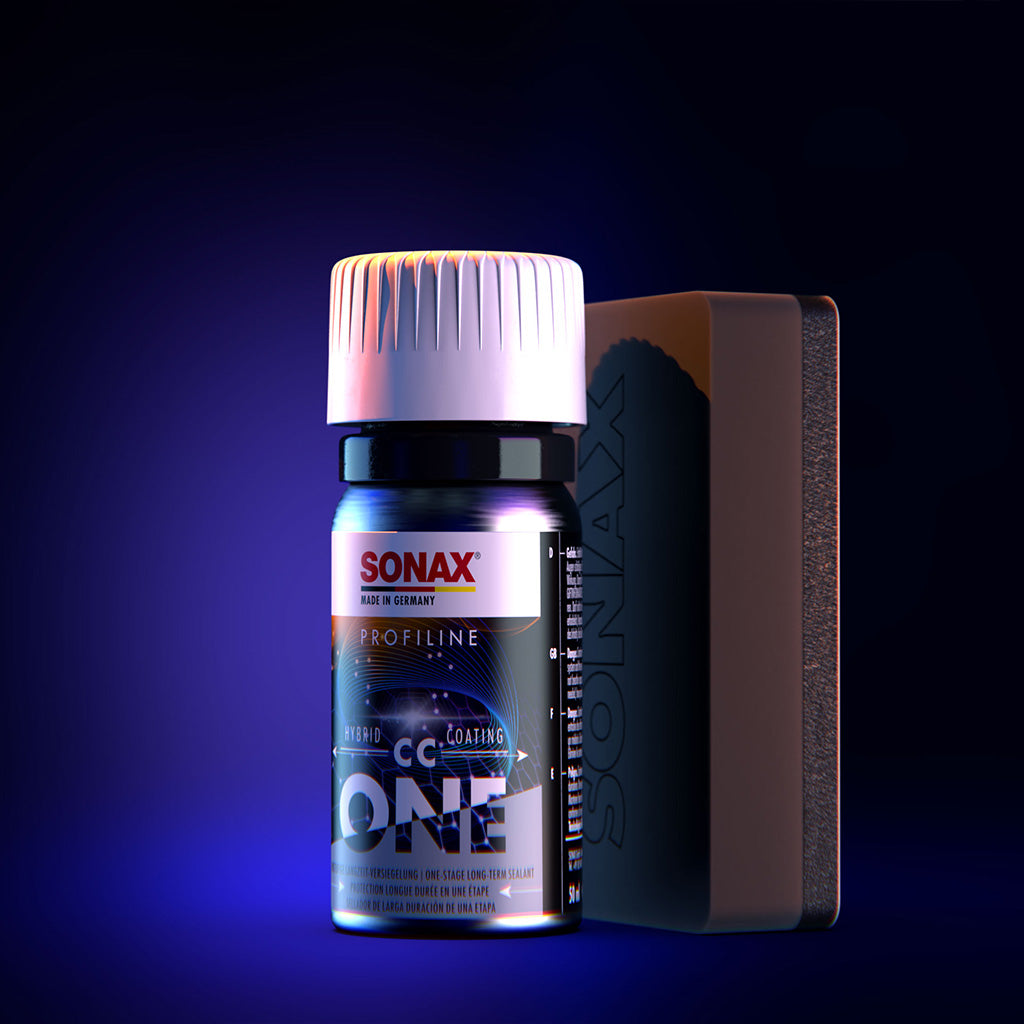 Pro perfromance, pro results
Next generation applicators