SONAX PROFILINE CC One Ceramic Coating
---
Single-stage ceramic coating kit for up to 15 months protection.
✓ Up to 15 months of high performance protection.
✓ Intensively enhances colour saturation.
✓ Sufficient for 2 vehicles.
✓ Simple & easy application. Apply, Wipe - Done!
✓ The surface becomes super slick, velvety & smooth!
✓ Water repellent properties of the highest calibre.
✓ Excellent UV Protection.
Durability: Up to 15 months / 20,000km.
Contact angle: 110°
PH Tolerance: PH 2-10.
Consumption: 25ml per vehicle.
This product does not contain Flourine.
Free Shipping on orders $120+.

90% of SONAX customers receive their order in 3 days or less.

Free shipping does not apply to heavy items (5kg+ Canisters).
PRODUCT DESCRIPTION
The ultimate single-stage coating money can buy.

SONAX CC One is a ceramic coating suitable for enthusiasts + professionals alike. When it comes to ceramic coating a car - the durability, performance & ease of application makes CC One a game changer.

Based on Si-carbon technology, a type of coating technology that combines silica and carbon particles to create a durable, velvety smooth protective surface. The hydrophobic (Water repellent) properties of CC One are of the highest calibre. Boasting a 110° water contact angle. Water will simply not be able to stick.

The gloss & colour saturation CC One provides is on another level entirely. As CC One bonds to the paint, the fluid layer develops to provide a perfectly smooth appearance. This is how we achieve a mirror finish ceramic coating on cars. 
It is effective against dirt, bird lime, insects, acid rain and other environmental contaminants. Si-Carbon technology also helps to reduce the risk of light scratches and further damage to paint surfaces, providing a durable protective layer.

To maintain the CC One ceramic coating on cars, use the SONAX® Xtreme Ceramic Series for best results & ease of use. 

What's in the box: 
- 1 x 50ml CC One Hybrid Coating
- 4 x Applicators 
- 1 x Instruction Manual
- 1 x SONAX® CC One Adhesive Metal Badge




How to Apply CC ONE:

1. Ensure paintwork is clean, and free of any contaminants & previous coatings. You can use SONAX® Profiline Prepare as a safe preparation spray. 

2. It is best to apply CC One in a shaded & well-ventilated area. Apply a liberal amount of CC One to your applicator to prime the pad. 

3. Apply several drops of CC One to one of the applicators (Supplied). Go horizontally, then vertically to ensure an even application. Allowing to flash for 3-5 minutes (temperature variable) & then proceed to remove excess material until streak free. Use a clean microfibre cloth. 

4. Repeat this process over the entire vehicle. You can apply CC One over a panel approx 1/4 a bonnet in size at a time. If the applicator begins to harden, use a new one. 

Curing time is approx 4 hours minimum. You can reduce the curing time by 50% by irradiation using infrared lamps. Do not wash the vehicle for the first 7 days after application.

See our application video here:


CAN BE APPLIED TO: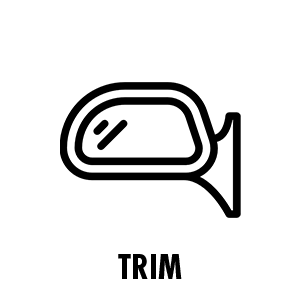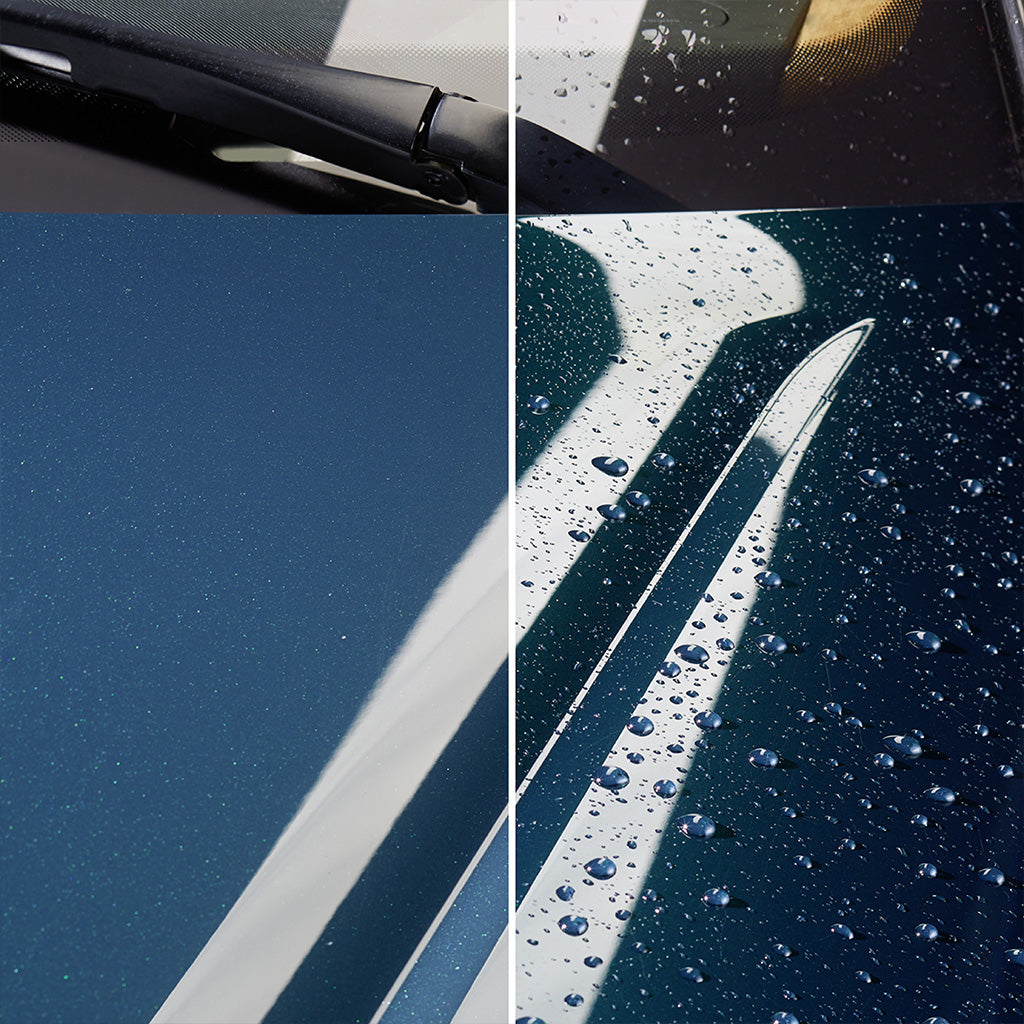 FOR THE PERFECT APPEARANCE
UNLOCK GLOSS YOU NEVER KNEW EXISTED.
SONAX® CC One unlocks the full potential your paintwork has to shine & reflect like never before thanks to the fluid layer.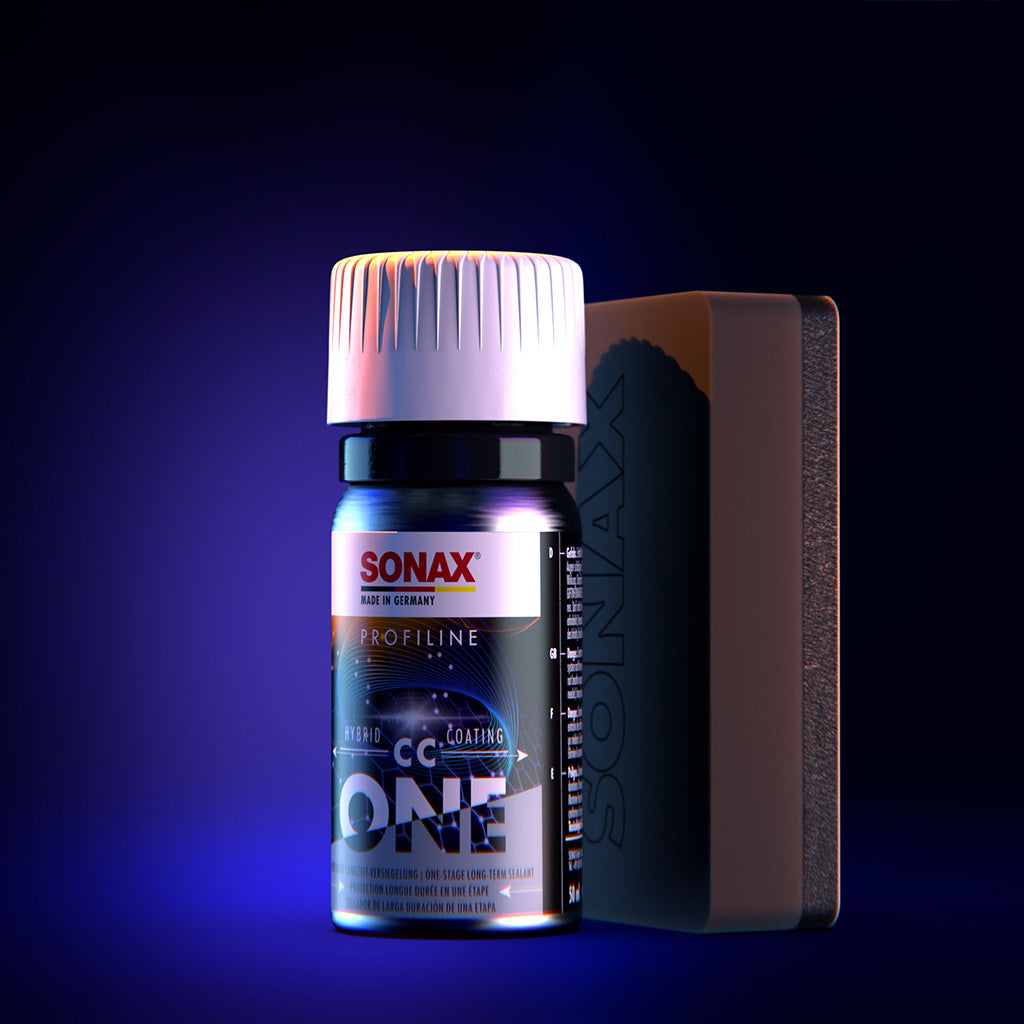 ARE YOU READY?
protect your pride & joy with one.
SONAX® has you covered. We've done the hard work so you get to do the fun stuff, applying CC One.
SONAX® CC ONE CERAMIC COATING FAQ'S
I've never applied a Ceramic Coating, can I easily apply CC One?

Yes!

It's not rocket science. We promise.

An instruction manual is supplied & our local live chat support team are ready to assist if you have any questions.
Can I coat my wheels with CC One?

Yes, CC One can be used on your rims.

Our testing shows wheels are significantly easier to clean after a treatment with CC One. Plus, they look awesome.
How long does it take to apply?

If your vehicle is already clean, it generally takes 1-2 hours to apply CC One.
Can I do 2 cars with the kit?

Yes, you can coat 2 vehicles with CC One. We recommend using 2 applicators per vehicle (Change half way through each application).
Our live chat line is always open. Speak to one of our Australian based experts today.

SONAX® - Perfecting the appearance of the automobile since 1950.