First-class coatings tailored to your needs, to help you do what you are passionate about.
With the intro­duc­tion of the inno­v­a­tive NanoLack­Pro­tect in 2006, SONAX demon­strated its pioneering work in the field of long-lasting ceramic coatings. Following on from its intro­duc­tion of the envi­ron­men­tally- and user-friendly ceramic coating CC 36 in 2007, SONAX, a pioneer in the field of ceramic seals, now offers the ulti­mate further devel­op­ment: CC Evo & CC One ceramic coatings on a silicon/​carbon basis.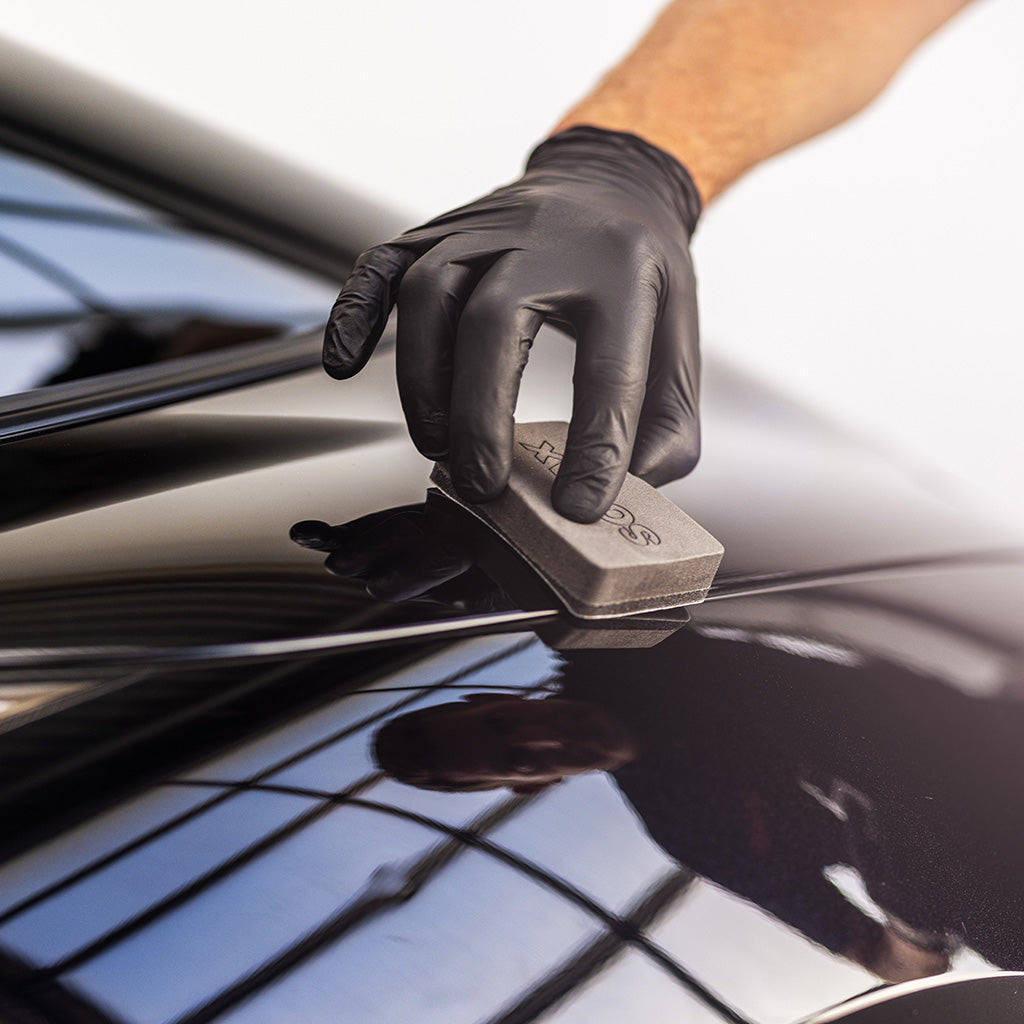 QUALITY THROUGH RESEARCH
At SONAX, every product we create is defined by our quality demands. Each of our coatings is care­fully tested by hand on various different vehi­cles at our work­shops and is produced locally. Through direct bench­mark compar­isons, we constantly search for perfec­tion. Our unique advan­tage: deep under­standing of the complex chem­istry that defines high-quality coatings. This allows us to repro­duce outstanding quality at scale. You can rely on SONAX deliv­ering consis­tent high quality in every product.
PERFOR­MANCE
MEETS
APPLI­CA­TION
At SONAX we believe in the power of balance. Our prod­ucts not only deliver outstanding service but also optimal user-friend­li­ness. Above all, we put your safety first and fore­most. Specialised chem­ical prod­ucts can always have side effects. That is why we constantly check our ingre­di­ents' safety and their inter­ac­tions with the surface of the vehicle. Unlike many competi­tors, we delib­er­ately avoid the use of raw mate­rials that could present a high safety risk. With SONAX, you opt for top perfor­mance, user-friend­li­ness and, above all, safety.