SONAX Rim Brush
SKU:
Article No: 04175410
---
This brush is designed to agitate and lift the dirt from wheels gently.
✓ Easily clean baked on brake dust off your wheels
✓ Non-scratch.
✓ Versatile, easy-to-reach intricate wheel designs.
✓ Simple to clean for future use.
Please note free shipping does not apply to heavy items (5kg+ Canisters) or discounted products.
PRODUCT DESCRIPTION
For thoroughly cleaning wheels or rims, used ideally in conjunction with SONAX rim cleaner. For working on especially stubborn and difficult-to-access dirt deposits. To clean brush simply, rinse with warm water after use.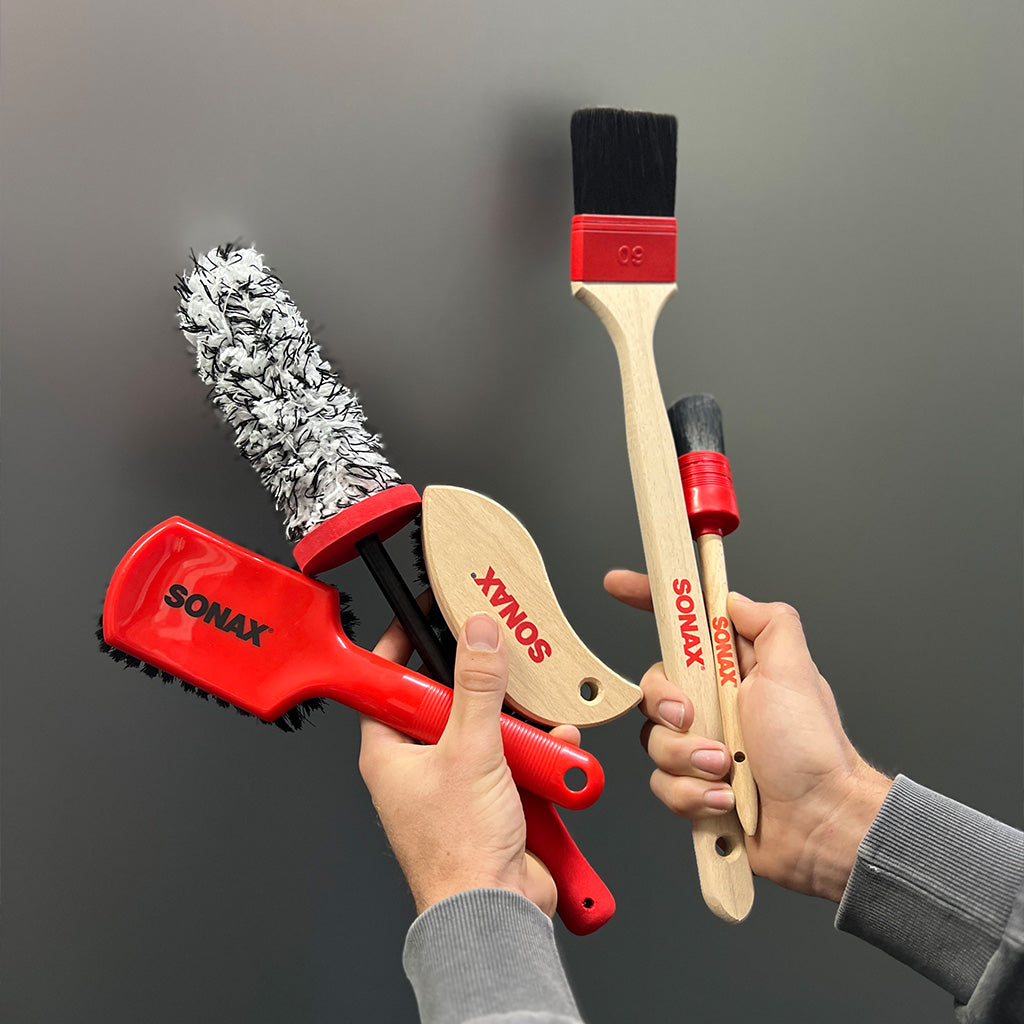 SONAX DETAILING BRUSHES
When it comes to detailing tools, quality matters. Get the job done the right way with a SONAX brush. Shop a wide range of wheel brushes, detailing brushes, leather brushes & more for the perfect result, everytime.