SONAX Textile & Leather Cleaning Brush
SKU:
Article No: 04167410
---
Ergonomically designed for dry and moist cleaning of textiles with extra gentle bristles for the cleaning of leather surfaces as well.
✓ Made of wood with an easy grip for fast and efficient use.
✓ Ideal for use in combination with the special SONAX upholstery/textile and leather care products.
Please note free shipping does not apply to heavy items (5kg+ Canisters) or discounted products.
Product Description
High-quality wooden brush designed to clean soiling on pigmented leather, leather car seats, handbags etc. Made in Germany.
Suggestion: Try our SONAX Xtreme Leather Care Milk with our above-mentioned leather brush for a splendid result.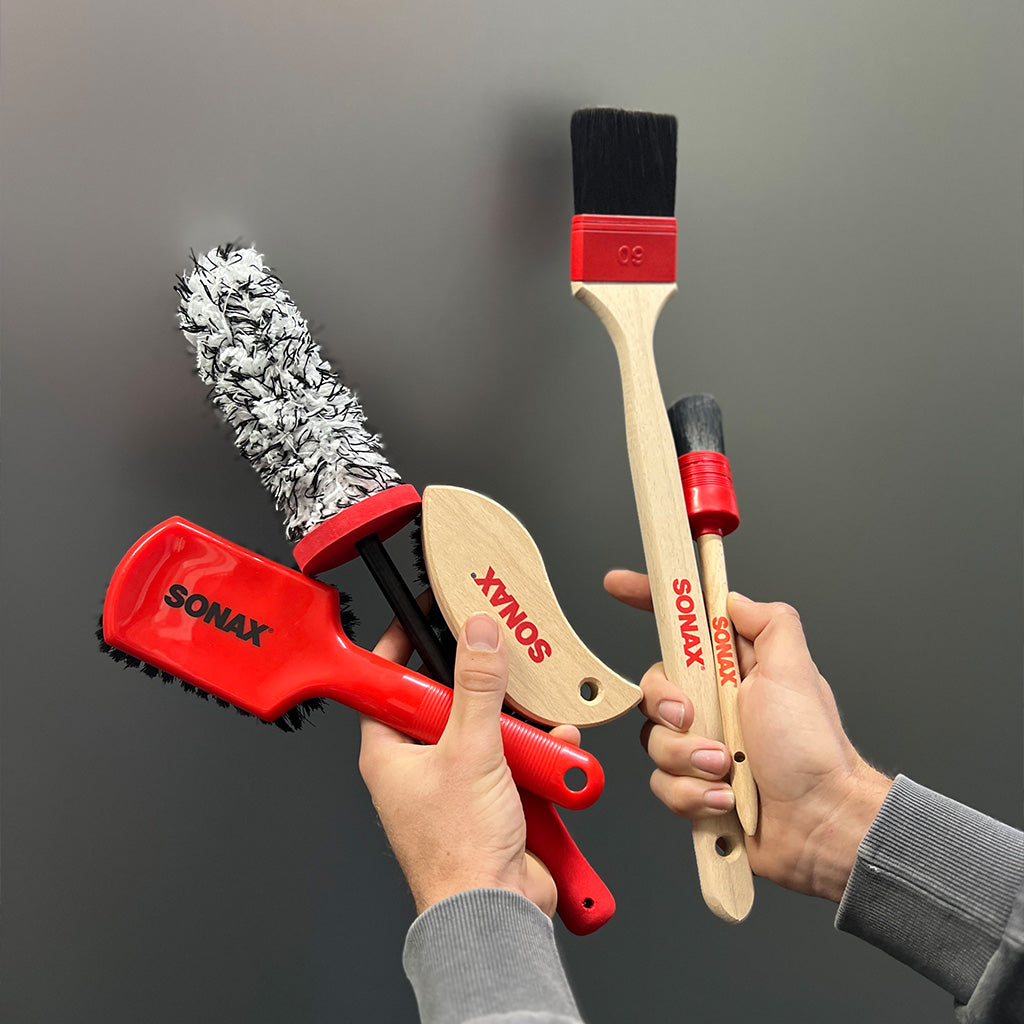 SONAX DETAILING BRUSHES
When it comes to detailing tools, quality matters. Get the job done the right way with a SONAX brush. Shop a wide range of wheel brushes, detailing brushes, leather brushes & more for the perfect result, everytime.