SONAX Microfibre Wheel Rim Brush
---
The SONAX microfibre rim brush is a specialised tool designed for cleaning rims of all shapes & sizes.
✓ High quality microfibre bristles.
✓ Foam grip on carbon fibre handle.
✓ Round foam backer.
✓ Ergonomic design for fast cleaning.
Please note free shipping does not apply to heavy items (5kg+ Canisters) or discounted products.
PRODUCT DESCRIPTION
The SONAX microfibre rim brush is a specialised cleaning tool designed for cleaning hard-to-reach areas on car rims. It features a long carbon fibre handle that allows for easy access to tight spaces, such as between spokes and behind brake callipers.
The brush head is made of soft, yet durable microfibre material (SONAX Ultra Microfibre) that effectively removes dirt and grime without scratching or damaging the rim's finish. The microfibre bristles are designed to be gentle on delicate surfaces, while also being effective at removing stubborn brake dust and road grime.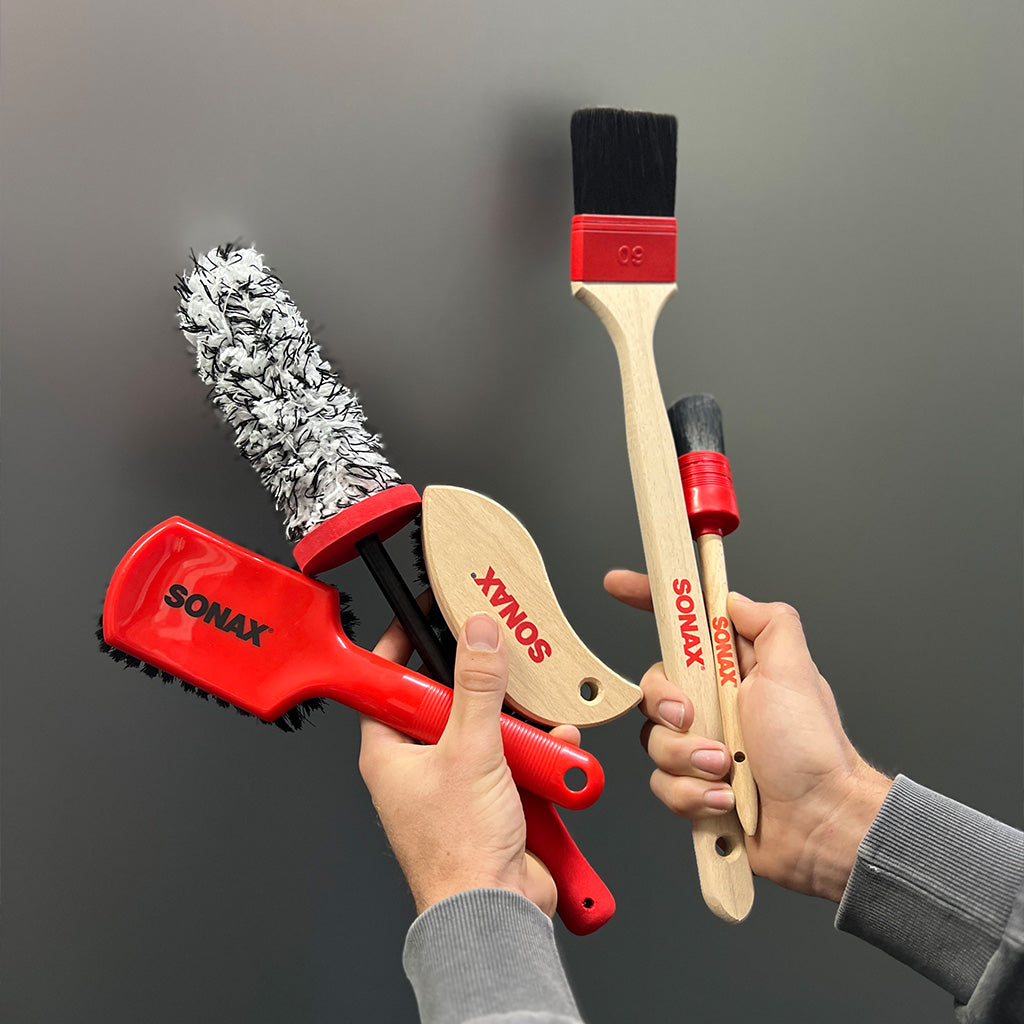 SONAX DETAILING BRUSHES
When it comes to detailing tools, quality matters. Get the job done the right way with a SONAX brush. Shop a wide range of wheel brushes, detailing brushes, leather brushes & more for the perfect result, everytime.