SONAX Intensive Cleaning Brush
SKU:
Article No: 04917000
---
Sturdy brush for intensive cleaning on dirty textiles, e.g. car seats, carpets & rubber floor mats.
✓ Manufactured with especially durable bristles.
✓ Also suitable for manually cleaning plastics.
✓ Has a peg hole for convenient storage.
Please note free shipping does not apply to heavy items (5kg+ Canisters) or discounted products.
PRODUCT DESCRIPTION
Non-slip, comfortable grip handle, lightweight, and ergonomic in design. Keeping the interior and carpets, clean helps prevent undue wear and tear. Non-slip grip, scratch-free bristles loosen the dirt and debris. The extended handle aids grip.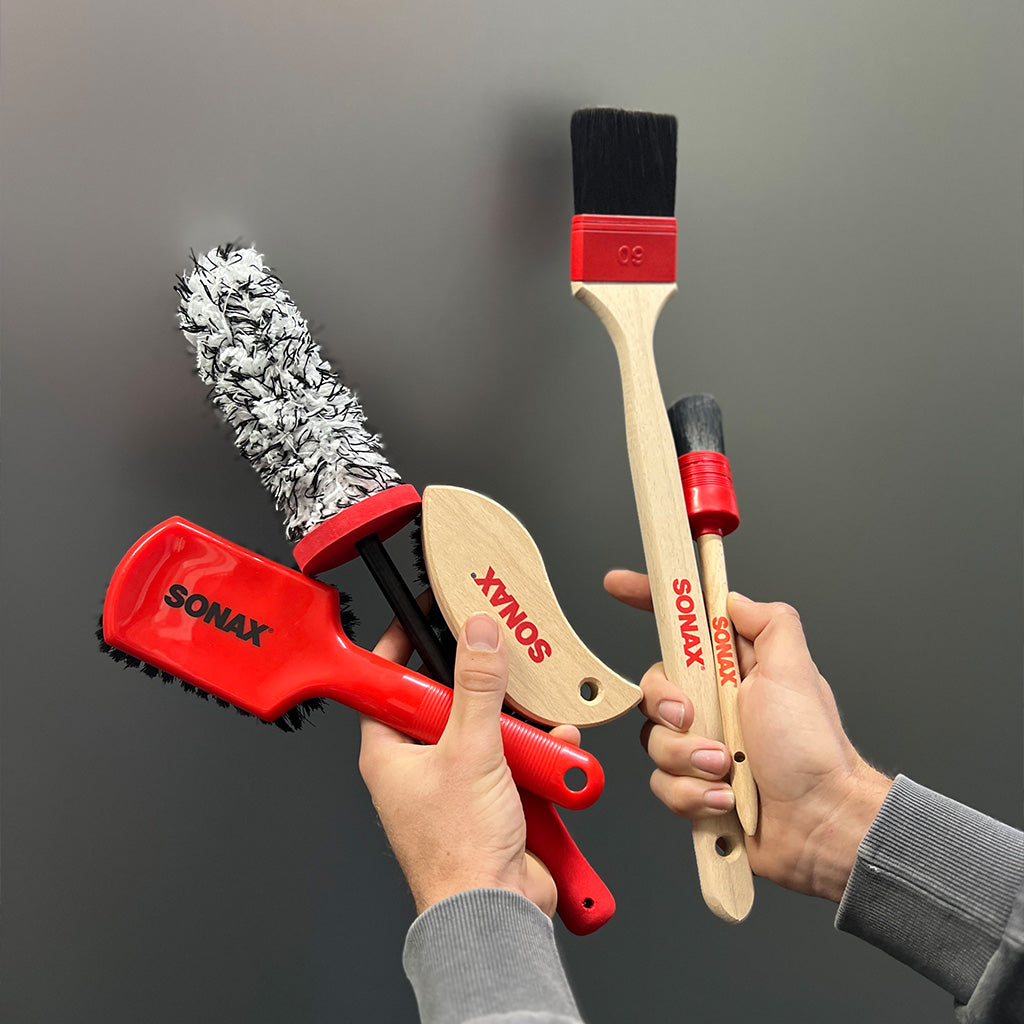 SONAX DETAILING BRUSHES
When it comes to detailing tools, quality matters. Get the job done the right way with a SONAX brush. Shop a wide range of wheel brushes, detailing brushes, leather brushes & more for the perfect result, everytime.